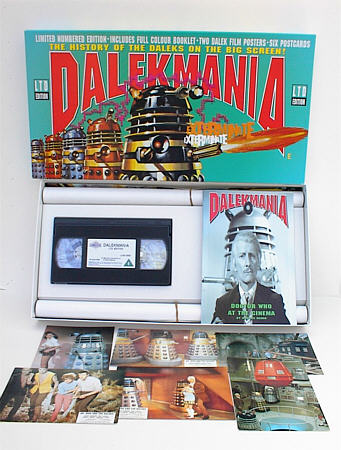 Dalekmania
1996 video of the making of the two Dr Who movies from the
1960's in a limited edition set. The tape came in a large box that
contained 2 film posters, a booklet and 6 postcards.
This is set number 3609.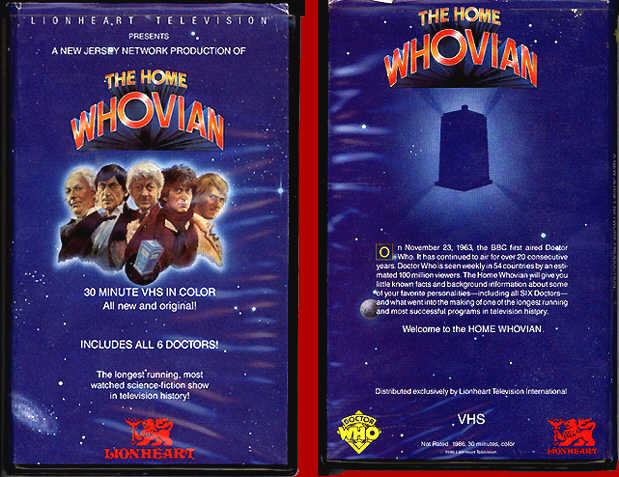 The Home Whovian
Lionheard released this 30-minuet tape in 1986.
Using a documentary format with interviews and
clips that are interesting and entertaining. Produced
by the New Jersey Network (PBS I think) the clam
shell case is colorful and sports a quick
Who history on the back.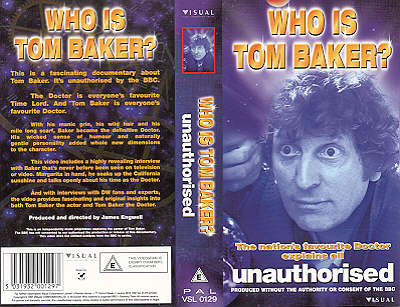 Who is Tom Baker
Visual released this 45-minuet tape in 1997.
A fascinating documentary about Tom Baker consisting
of interviews with Terrence Dicks, Matthew Waterhouse
and many others. The BBC was not involved in this
production so there are no clips from the show.