Longleat House
1990 Exhibition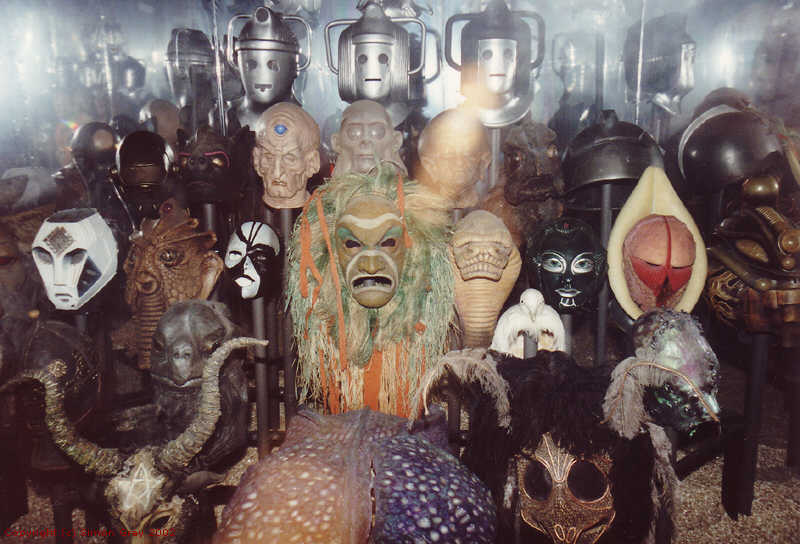 Various Cyberman Heads, a Mogarian, Davros, Bellal, a Mutant, Sontaran helmet, Omega, a Vervoid, D84, The White Guardian, Kinda mask, Sharez Jek, a Silurian, Robot from the Visitation, a Sea Devil, Dragonfire Dragon, Cailleach, a Cryon.

All of the pictures on this page are the property of Simon and may not be used or reproduced in anyway without his explicit written consent.



Have a Collecting question then try the



If you collect Doctor Who costumes, props, scripts, Artwork, set designs, or commercial items we would love to add your collection to the list. (click) For more information...